COVID-19 Action Plan Southpointe Veterinary Hospital
Effective immediately:
Update 4/27/2020
Due to the Covid-19 outbreak, we have implemented the following protocols to help ensure the safety of our clients, their pets and our staff.
We now offer "curbside" services for the medical treatment of your pets. When you arrive, please call us at 313/381-7180. We will meet you at your vehicle and take your pet into the building. We ask that you remain in your vehicle in the parking lot until we are finished with your pet.  We will do a full exam and the doctor will call you to discuss your case, go over testing results and explain medications. We will not be allowing clients to enter the building.
All dogs must be on leashes and all cats must be in carriers or we will not be able to take them out of your vehicle.  If you make an appointment for more than one pet, please be advised that in most cases, we will be bringing one pet in for treatment at a time. 
Please alert us if you or anyone in your family has been ill or has been exposed to COVID-19. We can still treat your pet, but we will need to take extra precautions. 
If you need refills on food or medications, please call ahead. We will have you prepay over the phone or take payment at your car.  When you arrive, call us to let us know you have arrived and we will bring your items out to your car.
We also have a new online pharmacy that is very competitively priced for your convenience. The online store can be found at: southpointevet.myvetstoreonline.pharmacy
The online store carries a much wider range of products and food than we carry in-house.  It also offers free shipping.
For any other prescription request that needs to be filled outside of our online pharmacy or clinic, we are instituting a 72-96 hour turn around time.  Our staff is working very hard to provide service to the patients in our building and will prioritize in-house and Southpointe online pharmacy prescriptions over all others.  
Please be patient when calling, as we are receiving a much higher number of calls.
As a small local business, now more than ever, we ask that you consider making your pet prescription purchases through our pharmacies as these purchases help to guarantee that we will continue to be here to provide care for you and your pets in the future. 
We have also taken additional steps in disinfecting above our normal high standards.  These include thoroughly disinfecting anything that has been touched including pens, door handles, etc between each use.
As always, your trust and loyalty are appreciated.  We will continue to provide the high level of care your pets need.  
If you have any questions, please feel free to call us at 313/381-7180.
NEW! SHOP ONLINE
You can purchase many of the pet products you use every day at our new store.  Click below to continue to keep your pet healthy and happy.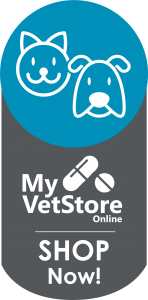 Shop safely and securely online in our NEW VetStore.  Your orders will be delivered directly to your home, keeping safety and health in mind.
Southpointe Veterinary Hospital of Allen Park, PC
Our Philosophy
At Southpointe, we've been committed to providing the very best in veterinary care since 1982. Whether you have a parrot or a Persian, our goal is the same: To help your pet get healthy, stay healthy, and to make you both feel at home in the process.
OUR PROMISE: To be a compassionate and caring staff and to provide comfort, genuine care, and high-quality medicine to our patients and their owners. Our team members celebrate a love of pets and people and show it in everything we do.
Professional Veterinary Services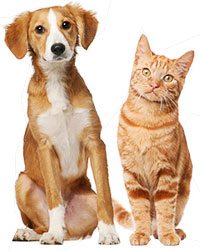 Schedule an Appointment
You may either call during business hours or e-mail us at anytime to request an appointment for your pet.
Make an Appointment