Lindsey joined our staff in November 2000 as a Kennel Attendant. She is now skilled in several areas of our Hospital: Technician, Receptionist, and Exam Room Assistant.

Vicki joined the staff of Southpointe in October 2003. "I always heard what a wonderful place Southpointe Veterinary Hospitalwas and now with my own eyes, I see it for myself."
Vicki is one of our Exam Room Assistants and also oversees the hospital inventory. When your pet needs special medication, she places that order for you.
Vicki is married, has 2 cats and an aquarium of angel fish.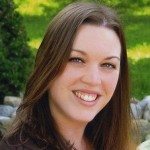 Alesia started working at Southpointe in June 2005 after being a client for 5 years. "I enjoy my job very much. I really like being able to educate our clients with the knowledge that I have learned here over the years."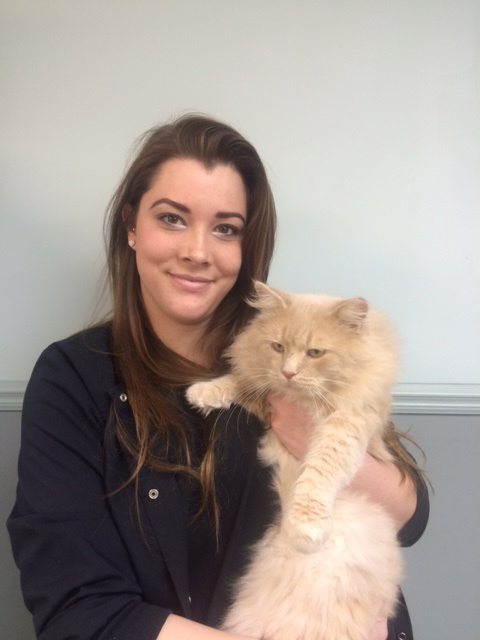 Kaytlyn started at Southpointe in September of 2013, she graduated from Ross medical center with a veterinary assistant certification in June of 2013. She plans on continuing her education to become a licensed veterinary technician in the future.
Kaytlyn has two beautiful dogs at home, a Chow chow named Nanuk and a German shepherd named Lucian. She also has a 3 year old bearded dragon named Venom. Her hobbies are reading and going up north to her family's cabin, where she goes tubing, swimming, fishing, and riding four wheelers.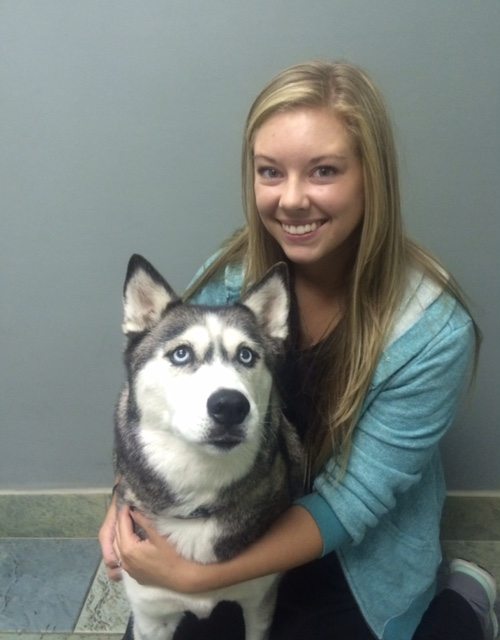 Cassie has been part of the Southpointe staff since 2014. She started out as a job shadow, following the veterinary technicians and was hired in as a veterinary assistant after.  Cassie is currently in her last year of the Veterinary Technician Program at WCCCD/WSU where she will become a licensed veterinary technician in 2016. She has always had a passion and love for animals and knew she wanted to work with animals since she was in middle school.
Casie has a Siberian husky named Mackenzie that she loves very much and was a big inspiration for her to get into the animal field. She's just starting her career and has already learned so much in the short time she's been with Southpointe!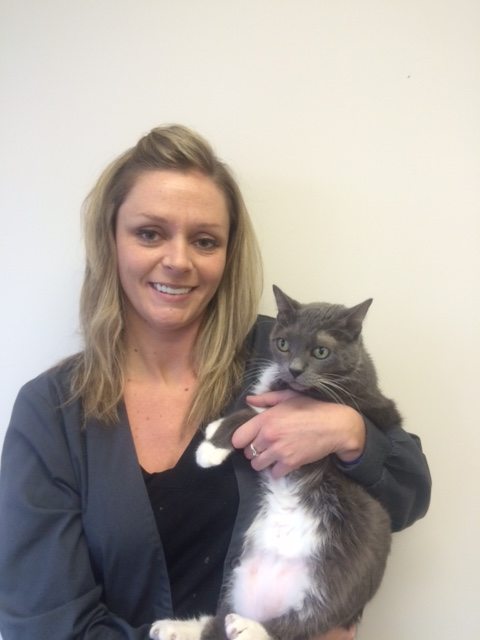 Shannon has been a part of the Southpointe team since 2011. She started her career as a kennel attendant and now is working full-time as a veterinary assistant. She will be starting school to become a Veterinary Technician in the near future. In her spare time she enjoys photography, camping, fishing and spending time with her family. She has a dog named Slick that was rescued as a puppy in Detroit.