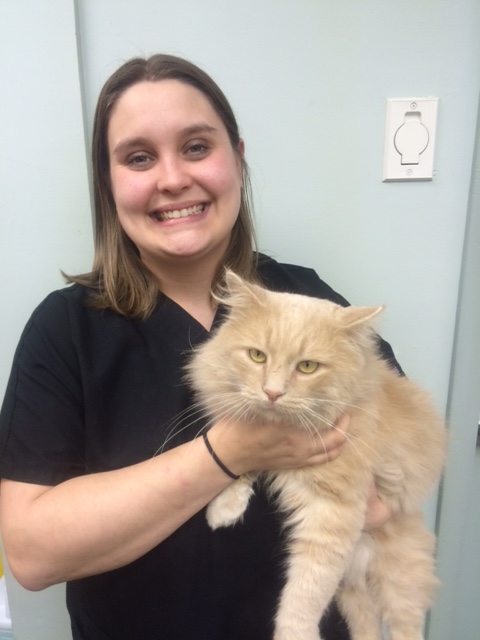 Director of Inpatient Care – Michelle Jankowski, LVT
Michelle is responsible for managing the technician team in the care and treatment of all patients in the hospital.
Michelle is a 2007 graduate of the Wayne County Community College Veterinary Technology Program. She has been part of the Southpointe team since June, 2007 and is very happy for the opportunity to work in such a great environment–"the animals, owners, and staff are wonderful!"
Michelle has two pets: Zelda a Great Pyrenees and a cat named Isabelle.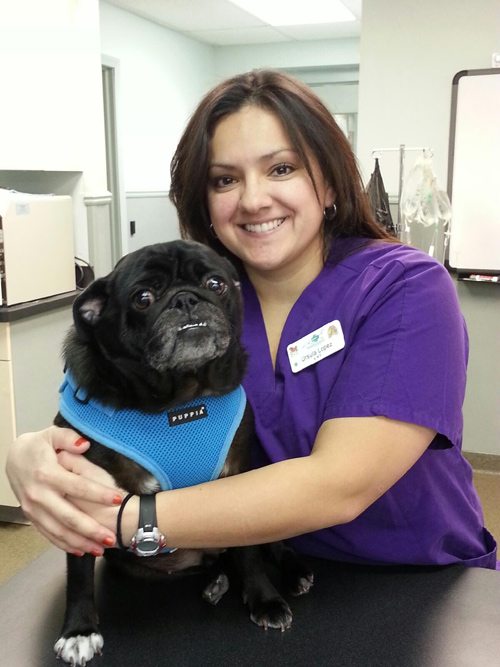 Ursula has been with Southpointe since September 2014. She previously obtained a bachelor's degree in Sociology from the University of Michigan in 2009 but soon realized animal medicine was her passion. She later graduated from Wayne County Community College with a degree in Veterinary Technology in 2013.
In her spare time Ursula enjoys going camping, fishing, anything outdoors and going to country music concerts and festivals. She also loves our Detroit sports teams and spending time with her two cats and red eared slider turtle.
"I've always followed my heart in every aspect of my life. Caring for animals is truly my passion. Being physically able to care for every animal that comes through our door is truly a gift.  We are their voice. I take a lot of pride in my profession and will continue to provide excellent customer service to our clients and treat their pets as if they were my own."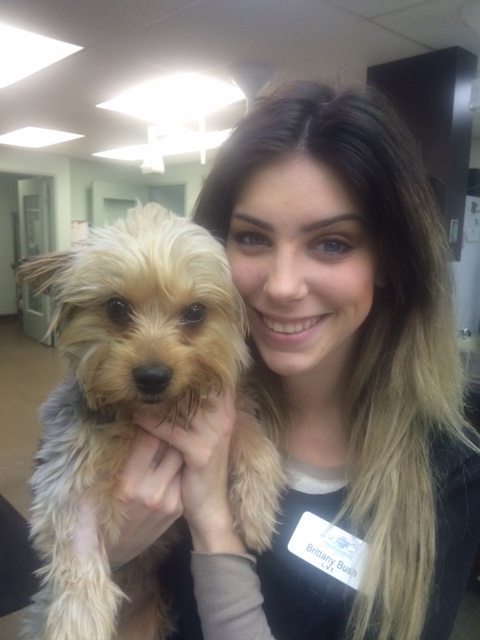 Brittany graduated in 2013 from Sanford-Brown College with an Associates Degree of Applied Science in Veterinary Technology. She joined the Southpointe team that November.
"I strive to make animals feel safe and comfortable while they are at our clinic. Their owners can trust that no matter what, their pets are in great hands here at Southpointe."
Outside of work Brittany enjoys cooking and spending time with her fiancé and their Doberman Pinscher, named Sith.
Amanda graduated from Wayne County Community College's Veterinary Technology Program in 2009, and is continuing her education at Wayne State University towards a Bachelors degree in Biology.  She joined the Southpointe team in June 2014.  She is proud to be a technician and loves working with the Southpointe team!  "I treat all my patients as if they were my own pets.  My goal is to make the clients feel comfortable and I want them to be able to trust me with their pet.  I've always loved animals and have been taking care of strays and injured animals since I was young."
Amanda's family includes her fiancée, a Peruvian guinea pig, a Pit Bull named Storm, and a German Shorthaired Pointer named Whiskey who has Addison's Disease.  She loves exploring the outdoors with her dogs and traveling.  In May 2014 she went on a life-changing study-abroad trip to Ecuador and the Galapagos Islands, where she studied the local culture, rainforest and island conservation.  She is passionate about rescuing and fostering animals, and is an advocate for microchipping and for dogs with Addison's Disease.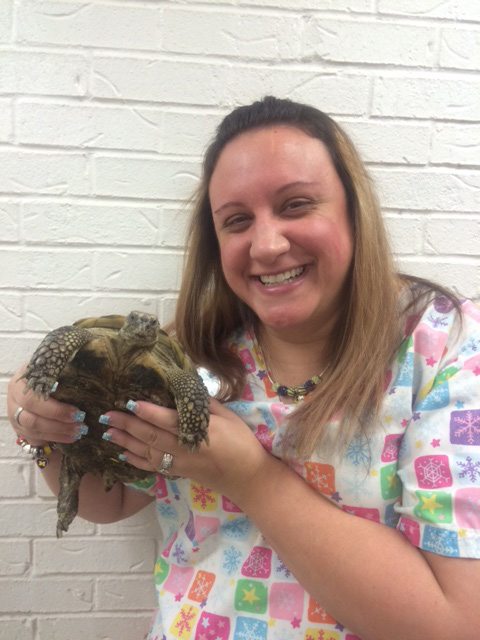 Lori graduated from Stautzenberger College, OH in 2002 with an Associates of Applied Science in Veterinary Technology. Before moving to Allen Park she had Managed the Lenawee County Humane Society, was a surgery technician for orthopedic procedures and has spent a few years working the ER.
Lori joined our staff in January 2014, is married, has two sons, and two stepchildren.
Besides being an LVT, Lori loves spending time with her family and attending the Lion's, Tiger's and Red Wings games. She is a very passionate University of Michigan fan.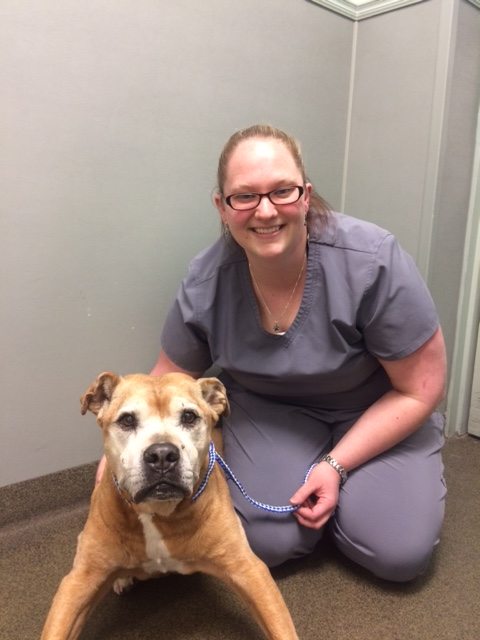 Brandi graduated from the Veterinary Technology Program at Wayne County Community College in June of 2015 and received her license in August of 2015. Her career in veterinary medicine began in March of 2013 working at a feline only practice. Brandi has been a part of the Southpointe team since January, 2015. She completed her practicum hours at Southpointe and was hired as a technician.
She holds a special place in her heart for working with cats. She lives with her husband and all of her rescue cats but loves working with all animals. In the past she has had chinchillas, rats, uromastyx lizards as well as dogs and cats. In her free time she enjoys shooting archery, dancing and crocheting.