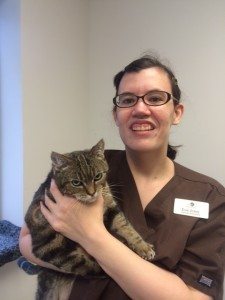 Evie has been part of the Southpointe kennel team since 2010.  She graduated from Allen Park High School in 1993 and earned a veterinary assistant certificate in 2005.  Evie loves working with animals, especially the cats.  We call her the "cat whisperer" because she has such a calming effect on the shy and frightened cats when they are here.
Evie's pet family includes two cats, Puck and Penny.  Her hobbies include reading, music, baking and puzzles of all kinds.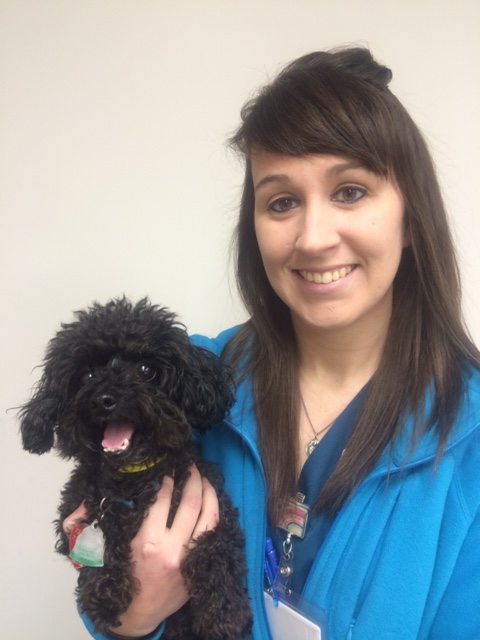 Ashley has been a Kennel Attendant with Southpointe since October 2014. She has always had a passion for the care of animals and enjoys spending one-on-one time with them here. Ashley also works as a veterinary assistant in the treatment room.
Ashley graduated from Monroe High School in 2008. She is currently going to Monroe County Community College to finish her Associates in Administrative Professional and plans to transfer to Wayne County Community College to pursue her dream career: Becoming a Veterinary Technician.
Ashley has three dogs-Great Dane (Apollo), Brittany Spaniel (Daisy), and a Chihuahua (Cali). In her spare time, she enjoys teaching them new tricks. Apollo is the protector of her home, Daisy just turned 14, and Cali loves to snuggle under the blankets. Although her dogs range in size, they enjoy each others company.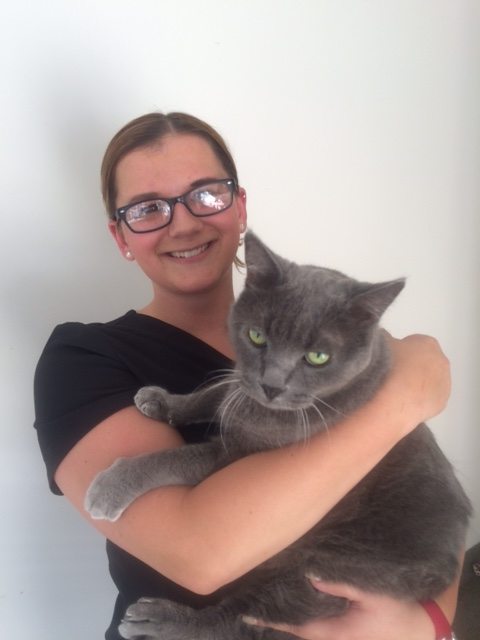 Alyssa has been part of the Southpointe team since August of 2015. Taking care of animals has always been her ideal job. At home she has two cats Steve and Jeff, and one Labrador Retriever, Phineas. She plans to continue working with animals in the future, and is currently in school to become a veterinary technician. Her hobbies include reading, camping, and traveling.